Funding opportunities
In principle, subsidies can be granted as part of the bilateral research and education cooperation between Germany and the USA.
The Federal Ministry of Education and Research (BMBF) funds cooperation projects in a wide variety of topics.
Political context
Cooperation between Germany and the USA is organised in a decentralised way and carried out independently by research organisations, research institutions or researchers. The intergovernmental agreement on science and technological cooperation (STC) signed in February 2010 provides a general framework for the cooperation. Based on this framework agreement, regular joint committee meetings are scheduled at a ministerial level. Furthermore, over 50 bilateral cooperation agreements between individual institutions form the basis for a tight-knit network of US-German research projects.
The STC agreement between the USA and the European Union concluded in 1998 underlines the European dimension of collaborative research and creates further opportunities for cooperation.
Priorities of the cooperation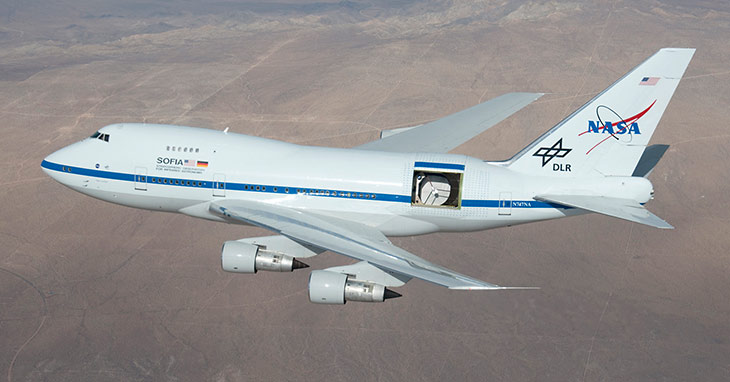 © NASA / C. Thomas. The Stratospheric Observatory for Infrared Astronomy SOFIA during its first test flight with fully open telescope door on 18 December 2009 on the California's Mojave Desert.
The focal points for the collaboration are spread across the entire range of research areas. Another sign of the close transatlantic cooperation is the joint use of large scientific facilities by the USA and Europe. Examples of this include the involvement of the USA in the German Electron Synchotron (DESY) and the US participation in the construction of the Large Hadron Collider (LHC) at the European Organisation for Nuclear Research (CERN), including the two largest LHC experiments.
The cooperation priorities of Germany and the USA currently focus on the following scientific areas: