Ttitled 'Innovation and Digitisation', the third Policy Dialogue of the Sino-German Innovation Platform took place in Berlin on 17-18 June 2019. Participants included the platform's German and Chinese expert groups as well as representatives of the German Federal Ministry of Education and Research (BMBF) and the Chinese embassy in Berlin.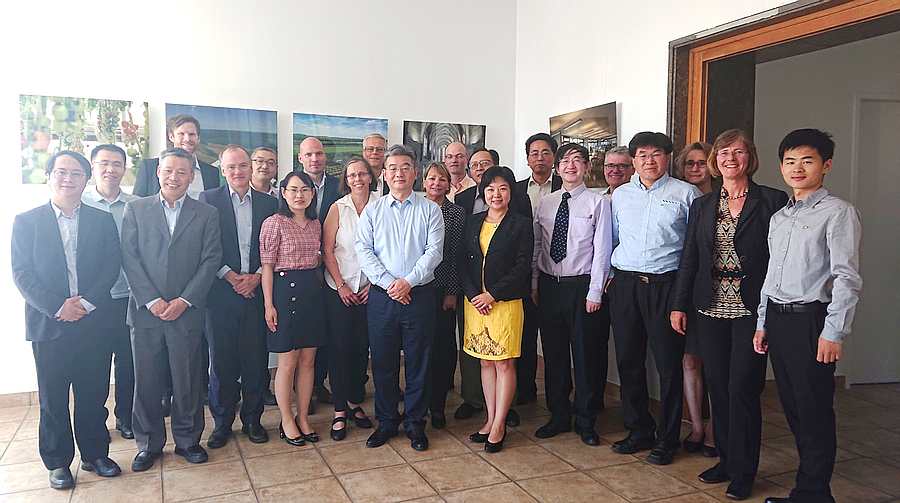 Policy Dialogue participants © DLR / Carolin Lange
Together with representatives of the Chinese Academy of Science and Technology for Development (CASTED) and other experts, they discussed how to jointly address global challenges. It was agreed that both social and economic challenges can not be solved at the national level alone, but that global approaches are needed. The current political and economic challenges are all the more reason for a stronger exchange, to avoid misunderstandings and develop common solutions. In a complex and diverse world and with increasing global intergration, misunderstandings easily arise. Sophisticated solutions need to be developed and adapted accordingly.
Topics of the presentations and discussions encompassed the different approaches of both countries to new technologies, innovation strategies for the coming years, and the question of how China and Germany can each benefit from the approaches of the other. In the discussion on artificial intelligence, dealing with multinational IT groups and the implementation of digitisation in SMEs, the focus was on digitisation. The economic aspects of digitisation were also examined, taking into account cultural diversities. These included data monopolisation, free use of data and platform economics.
All in all, it was once again apparent that the dialogue, which has been ongoing for several years, is a helpful tool for both sides, leading to an increasingly familiar exchange. It also discusses topics to which Germany and China have different positions.