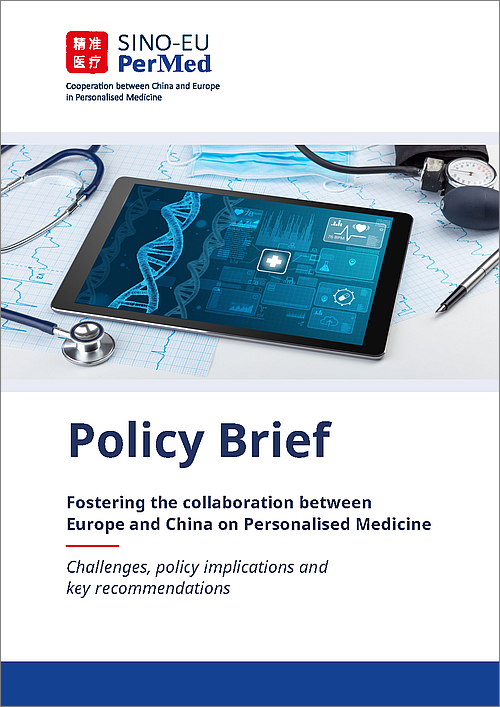 © Sino-EU PerMed
On 17 February 2022, the Sino-EU PerMed project organised the 1st stakeholder workshop with the aim to present the Personalised Medicine landscape in Europe and China, highlight the main challenges to scientific and technological collaboration and initiate a debate on how to strengthen research and innovation between the two Regions. As a result, the Sino-EU PerMed Consortium, together with the Science & Technology Expert Task Force, have elaborated a set of recommendations for policymakers which are presented in theSino-EU PerMed Policy Brief.
The document addresses three topics:
PM landscape in EU and China,
Traditional Chinese Medicine in PM and
Data sharing.
For each topic the barriers and needs are identified and corresponding recommendations are provided.
The Policy Paper will also be presented in our upcoming S&T Webinar on Perspectives in Personalised Medicine: genomics, rare diseases, devices on13 September 2022.
For more information on the event and speakers please visit the Sino-EU PerMed Website.
SINO-EU PerMed has been granted for funding through the current EU Framework Programme for Research and Innovation 'Horizon 2020' under grant agreement no 874556.